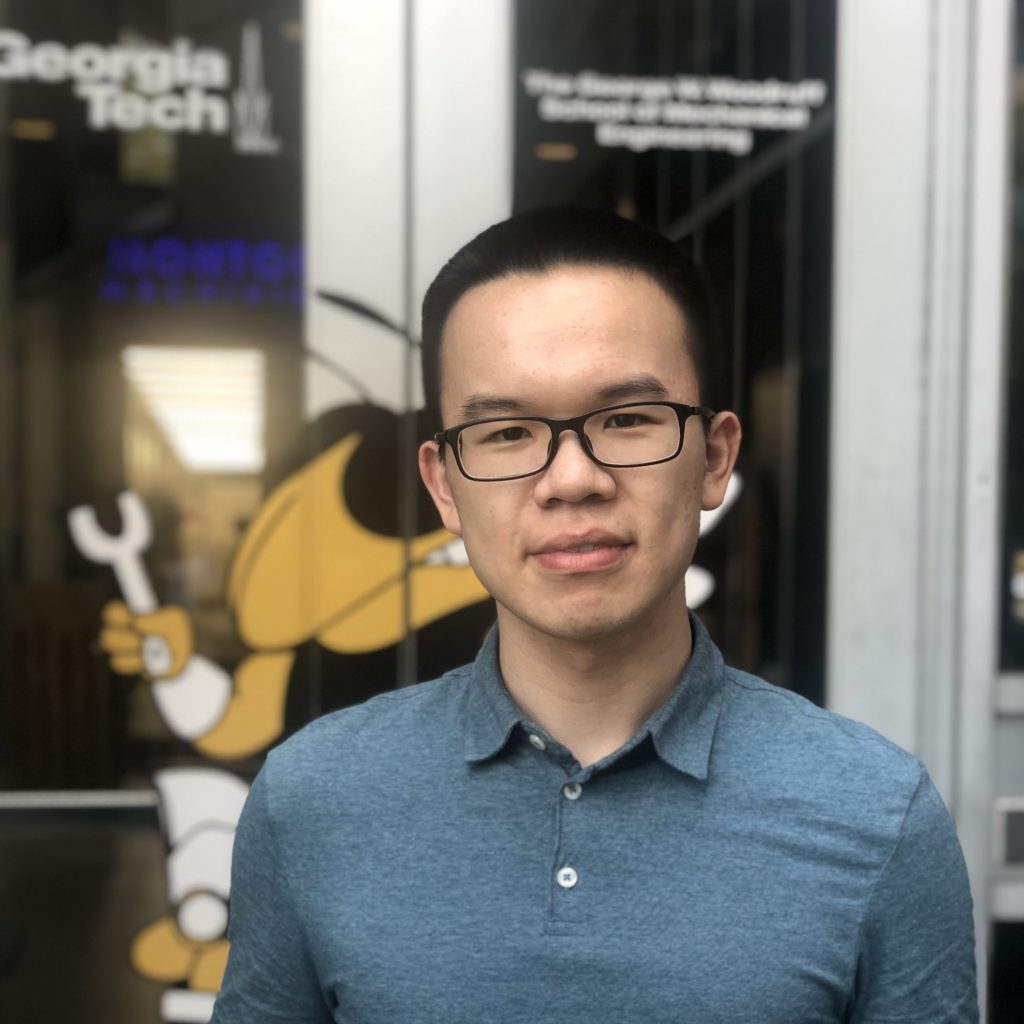 Ph.D. Student, Robotics, Georgia Institute of Technology
B.S. in Mechanical Engineering (minor in Computer Science), Georgis Institute of Technology
Zhigen Zhao joined the lab in 2019. His research interests include trajectory optimization, optimization-based task and motion planning, as well as machine learning algorithms for robot planning. Outside the lab, Zhigen's hobbies include cooking, race cars, and mixed martial art.